Signs of spring at Brightside: apple blossoms, plum blossoms, grape leaves, blueberry flowers. If you love fruit, keep your fingers crossed for a freeze-free May!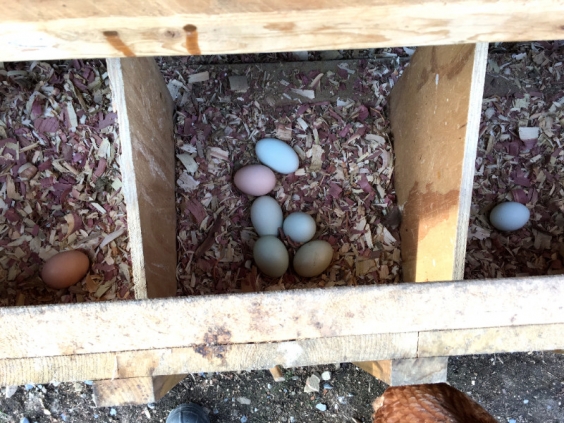 Dreaming of Free Range Eggs?
Chickens are natural omnivores. Nothing quite compares to the flavor of eggs laid by hens able to roam free and indulge their natural appetites! We're offering eggs ($4/dz), by request, to our

CSA members

June through October. If you find yourself in need of eggs between now and the first CSA delivery June 2,

please let us know!
We can arrange delivery in Marlinton or Green Bank.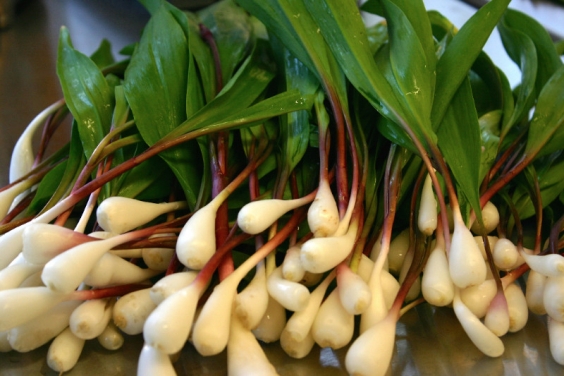 Ramps! Our native wild leeks are prime for digging at the higher elevations. Damp, shady draws (low areas between two parallel ridges or spurs) are the best places to seek these aromatic veggies with distinctive, lily-like leaves & deep red stems.
Ramp Jam.
Should you find yourself the beneficiary of an abundance of ramps, try this super-easy recipe and extend the joy of Allium tricoccum year round! This savory jam is perfect with shaved pork loin or steak & eggs, or simply spooned on toast. The finished jam will keep in the fridge for up to a month. Process the jars according canning guidelines
and keep them for up to 9 months in a cool, dark place. Makes 1 pint.
Ingredients:
1 tsp. olive oil;
1 lb. ramps, white ends thinly sliced, leaves cut into 1" pieces;
1 tbsp. sea salt
; 1 cup white balsamic vinegar
; 1/2 cup sugar
; 2 bay leaves
; 1 tsp. powdered pectin
Instructions:
Heat oil in a 4-qt. saucepan over medium; add ramps and salt and cook until soft, without color, about 10 minutes. Increase heat to high and add vinegar, sugar, and bay leaves; cook until the liquid has reduced by half, 5 minutes. Lower heat to medium and stir in pectin; whisk until thickened, 2 minutes. Spoon into a 1 pint sterilized jar with a lid.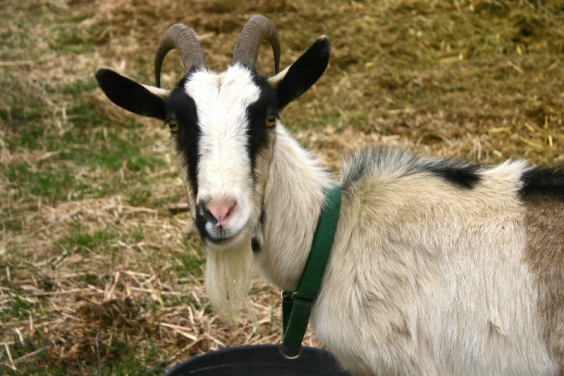 Miss Dora says: I pity the fool who doesn't eat POTM-style.
(Actually, that's Dora doing Mr. T. She's got personality, that Dora.)
Is Walk-in Service Important to You?
Seeking your input!
If you were a walk-in customer to our POTM storefront in Marlinton last year, let us know if we should continue this service. What time should we be open on Thursdays to best meet your needs? We need to hear from you in order to continue walk-in service.
Please speak up!
THANK YOU FOR SUPPORTING OUR LOCAL FOOD ECONOMY.
Your dollars are force-multipliers in our community.
Buying local means investing in our shared prosperity.